Innovation Statement: The tax implications you need to know
by Michael Carruthers, on 07/12/15 16:42
In its Innovation Statement released today, the Government has sought to remove the fear of failure by proffering tax breaks and changes to insolvency laws to provide greater flexibility for entrepreneurs and investors in innovative start ups.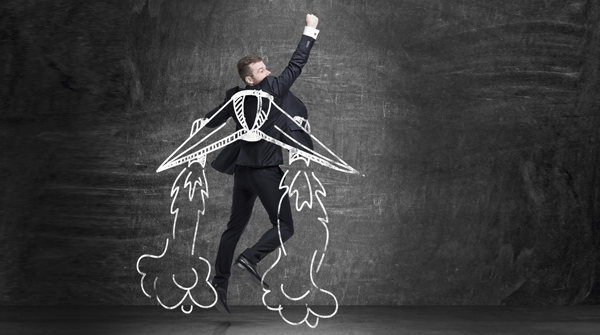 Key tax measures include:
Same business test relaxed to become a 'predominantly similar business test'
The current 'same business test' will be relaxed to allow businesses to access prior year losses when they make minor changes to their operations. As part of these reforms the 'same business test' will be replaced by a new and more flexible 'predominantly similar business test'.
Under the 'predominantly similar business test' companies will be able to enter into new business activities and transactions without losing access to carried forward tax losses. Anyone who has tried to apply the same business test in practice will know that the current test can be very difficult to pass and is applied very strictly by the ATO. This change will primarily be relevant when there has been a change in ownership of the company after the losses were incurred and should provide flexibility for the company to explore new business opportunities.
The 'predominantly similar business test' is intended to apply to losses made in the current and future income years; current tests will continue to apply to existing losses.
Further changes to employee share schemes
Limits the requirement for disclosure documents given to employees under an ESS to be made available to the public. This will allow otherwise non-disclosing companies to offer shares to their employees without having to reveal commercially sensitive information to competitors.
The reforms also seek to make ESS more user-friendly for innovative companies allowing them to attract motivated staff without a substantial initial outlay.
The current Government has actually made a number of changes to the ESS rules which apply to shares and options issued from 1 July 2015. The recent changes already include specific concessions for start-up companies where certain conditions are met. It will be interesting to see what other concessions will be introduced to encourage the use of ESS arrangements for innovative companies and improve tax outcomes for the parties involved.
Legislation is expected to be released in the first half of 2016.
Early stage investor tax break
Introduces tax breaks for eligible companies to entice investors.
The tax breaks provide a 20% non-refundable tax offset based on the amount of their investment capped at $200,000 per investor, per year. This would allow the investors to reduce their overall tax liability for the relevant year.
The incentives also provide a 10 year CGT exemption for investments held for at least three years.
These tax concessions are only available to investors in eligible companies:
that undertake an eligible business (to be determined in consultation with industry)
incorporated during the last three income years
are not listed on any stock exchange
have expenditure less than $1 million and income less than $200,000 in the previous income year.
The investor tax break is expected to commence from 1 July 2016.
Tax offset for early stage venture capital partnerships
Introduces a 10% non-refundable tax offset for capital invested in new Early Stage Venture Capital Limited Partnerships (ESVCLPs), and increasing the cap on committed capital from $100 million to $200 million for new ESVCLPs. The Government also plans to remove the requirement for ESVCLPs to divest a company when its value exceeds $250 million.
In addition, the reforms relax eligibility and investment requirements to allow managers to undertake a broader range of investment activities and greater diversity of investors.
Investors in ESVCLPs are already entitled to certain tax concessions. The Government hopes that these reforms will attract a greater level of investment.
The amendments are expected to apply from 1 July 2016.
Movement from statutory life to 'economic life' for depreciation deductions
Removes rules that limit depreciation deductions for some intangible assets (like patents) to a statutory life and instead allows business entities to choose for these assets to be depreciated over their economic life as occurs for other assets.
It appears that the rules would only apply to intangible assets that have been acquired by the business entity as opposed to assets that have been internally generated.
The benefit of being able to self-assess the effective life of intangible assets is that depreciation deductions can be brought forward, resulting in lower taxable income or higher tax losses for the business entity (assuming that the self-assessed effective life is shorter than the statutory life).
Insolvency reforms create safe harbours for risky projects
The innovation statement will be positive change for insolvency and reconstruction practitioners as the reforms introduce a 'safe harbour' for directors from personal liability for insolvent trading if they appoint a professional restructuring adviser to develop a plan to turnaround a company in financial difficulty.
In addition to giving directors support to pursue high risk projects, the default bankruptcy period will be dramatically reduced from 3 years to 1 year, and a ban introduced on 'ipso facto' contractual clauses that allow an agreement to be terminated solely due to an insolvency event if a company is undertaking a restructure.
There is no date for the insolvency changes with a proposal paper expected to be released in 2016.
---
Knowledge Shop members have access to the accountants help desk to ask any questions they might have about the tax implications of the Innovation Statement on their clients. Not a member? Call Julie on 1800 800 232 or book a tour to find out how Knowledge Shop can make a difference to your practice.
---
More information