Top Super Q&As - Mar 2016
by Knowledge Shop Editor, on 16/03/16 09:00
This month's top super Q&As live from the Knowledge Shop Help Desk
:
Can an SMSF invest in a private company that conducts a business that's partially owned by the SMSF member?
Commencing pension payments from an SMSF satisfying the permanent incapacity definition
Property in SMSF for retirement years
SMSF pensions TTR vs ABP and returning to work
Would TRIS payable for only 6 months be seen as tax avoidance by the ATO?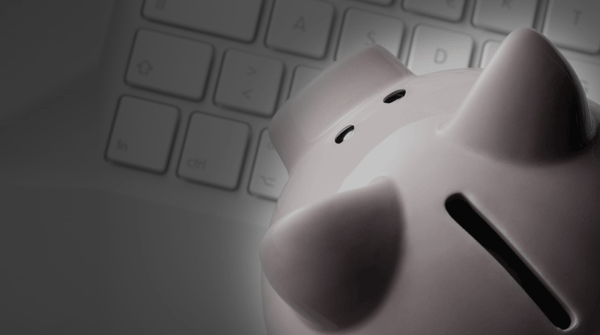 1. Can an SMSF invest in a private company that conducts a business that's partially owned by the SMSF member?
We act for a client who has a self managed superannuation fund with approximately $1 million of liquid assets.
Our client is a sophisticated investor and intelligent man and he has asked us why he could not use the funds from the self managed super fund to invest in a new venture.
The new venture will be conducted via a trading company in which he will own 50% of the shares.
The other 50% will be owned by a non-associated person.
I have explained to him there is a general prohibition on superannuation funds investing in business.
He has provided the normal expected response that if his SMSF can invest in publicly listed shares why can't he invest in a smaller company that conducts a business.
My understanding is that this is because if he owns or controls 50% of the shares in the trading entity he is deemed to have a controlling interest.
If he has a controlling interest then it would make the investment in that company an in-house asset.
I understand there are exemptions from in-house assets under regulation 13 of the SIS regulations.
However, my reading of it specifically excludes the purchase of a business.
Am I correct in my interpretation of self managed super fund cannot invest its funds in the company, which conducts a business where the members or part 8 associates have a controlling interest? Is my understanding and analysis correct? If not could you please advise?
Answer
You are on the right track.
The first matter is to determine if the company is in fact a related party / part 8 associate; as per SIS s70B and 70E, this includes:
(f) a company that is sufficiently influenced by, or in which a majority voting interest is held by:
(i) the primary entity; or
(ii) another entity that is a Part 8 associate of the primary entity because of another paragraph of this section or because of another application of this paragraph; or
(iii) 2 or more entities covered by the preceding subparagraphs.
If the other shareholder is not a related party / part 8 associate of the SMSF member then it is only the interest in the company that is held by the SMSF that is relevant - so the 50%.
However if the other shareholder is a related party / part 8 associate of the fund members then we need to look at all the shares held by these parties - so 100%. Hence a related company and an in house asset will arise (no exemption given under 13.22C as the company is carrying on a business which is strictly prohibited under SIS reg 13.22D).
SIS s70B sets out who all the related parties are.
We then need to review SIS s70E to see what in fact "sufficiently influenced by, or in which a majority voting interest" really means.
As per SIS s70E:
Sufficient influence/majority voting interest
(1) For the purposes of sections 70B, 70C and 70D:
(a) a company is sufficiently influenced by an entity or entities if the company, or a majority of its directors, is accustomed or under an obligation (whether formal or informal), or might reasonably be expected, to act in accordance with the directions, instructions or wishes of the entity or entities (whether those directions, instructions or wishes are, or might reasonably be expected to be, communicated directly or through interposed companies, partnerships or trusts); and
b) an entity or entities hold a majority voting interest in a company if the entity or entities are in a position to cast, or control the casting of, more than 50% of the maximum number of votes that might be cast at a general meeting of the company.
As you can see, the rules require MORE than 50% of the voting rights for the company to be related - BUT - the rules also talk about sufficient influence so take note of that.
In a more practical scenario, take care with these 50/50 arrangements as many constitutions give a casting vote / final decision to the chair of a meeting or other nominated person. As you would expect, in these cases that would usually result in that person having control and could make the entity a related party / part 8 associate.
---
2. Commencing pension payments from an SMSF satisfying the permanent incapacity definition
My client has a SMSF with a member's balance of approximately $300k. He is incapacitated from a workplace accident and will never work again.
He has a property in the super fund and would prefer not to sell it just to fund a lump sum payment. It is an asset held for both members of the fund.

Are we able to use the permanent incapacity definition of early access to commence a pension rather than taking a lump sum?
Answer
We assume that the client has met the insurers definition of permanent incapacity - otherwise they wouldn't pay the proceeds - but also check that the SIS definition is met - so the ANY occupation definition.
It is my understanding that a fund can pay the benefit as a pension or a lump sum - but check the deed for fund specific guidance.
In regards to tax on these "disability benefits", these are taxed as ordinary super pensions or ordinary lump sums BUT with two differences:
1. If paid as a pension to a member under age 60, they get a 15% tax offset on any taxed element of the pension payment. The offset DOES NOT apply to any untaxed element (not all that is relevant for taxed super funds).
2. If paid as a lump sum, the tax free component is increased (So taxable component decreased) to take into account the time period up until the ordinary retirement of the member.
---
3. Property in SMSF for retirement years
If I buy property in my SMSF – for CASH - no borrowing
1. Can I live in it after age 60 and I'm retired.
2. Rent will be paid by me to the fund at market rate
3. Are there any in-house asset issues?
4. If yes to any of the above, can I transfer the property out, via a withdrawal amount from my pensions account – yes there is plenty of funding to cover the property market price and there will be a pension account remaining after the transfer.
If so is stamp duty payable, even though CGT would be NIL?
Answer
If the members want to move into the property, the asset will need to be removed from the fund. The members (or related parties) can not live in a property owned by the SMSF without causing in-house asset issues. This is regardless of them paying rent.
If the asset is leased to a related party, the value of the property will get caught under the 5% in house asset limit.
Make sure that the SMSF deed allows both in-specie and lump sum payments if you plan on transferring the asset out of the fund as a benefit payment
If the fund sells the asset to a related party, this should be done on a fair and reasonable basis.
We cannot comment on stamp duty over the help desk - best to seek advice from the OSR or a lawyer on this.
---
4. SMSF pensions TTR vs ABP and returning to work
I have an SMSF where the members met a condition of release of retirement - we transferred their super balances to UNP. After a period of time they went back to work and started making contributions into the fund - building a preserved balance again.
They are both under 65 years of age and at the time they met conditions of release we changed their pensions from TTR to ABP, what happens with the pension type once they go back to work? What about pension withdrawal limits (10%)?
Answer
There is no change to the preservation status of the existing benefits on return to work - assuming that the client did meet the definition of retirement prior. These benefits could remain in a standard account based pension - so no 10% limit.
Any new contributions that are made and earnings will remain fully preserved until a further condition of release is met. These benefits could really only be accessed by way of a TTR - with a 10% limit.
---
5. Would TRIS payable for only 6 months be seen as tax avoidance by the ATO?
A client started an account based transition to retirement pension on 1 Jan 2016. They then sold a property in February 2016 and made a capital gain. They will, most likely, cease the pension on 30 June.
As they now meet all the requirements, and will pay a minimum pension (pro rata to six month) - my query is - is the ATO likely to consider this as aggressive tax planning or tax avoidance? Especially since more than 50% member component is tax free so not much tax payable on pension.
Answer
Arguably Part IVA could apply if the ATO sees that the only reason for the commencement of a pension was to avoid tax; it's rather obvious if the pension then ceases 4 months later after only being in existence right before the asset was sold.
There is very little commentary on this; however this was covered in a draft ruling (now withdrawn):
TD 2013/D7 set out:
10. If an asset is purported to be segregated shortly before disposal, and then disposed of in circumstances where a capital gain is claimed to be exempt income, it will be a question of fact having regard to all the circumstances as to whether it was invested or otherwise being dealt with for the sole purpose of enabling the fund to discharge liabilities in respect of superannuation income stream benefits, and whether the anti-avoidance provisions in Part IVA of the Income Tax Assessment Act 1936 (ITAA 1936) would apply in connection with the obtaining of a tax benefit, being an amount not being included in the assessable income of the fund.
The Explanatory Memorandum to the Taxation Laws Amendment (Superannuation) Bill 1989 that enacted section 273A of the ITAA 1936 stated: "While section 273A would allow assets to be transferred to and from the segregated current pension assets portfolio to meet movements in the level of current pension liabilities and changes in investment returns, it would be contrary to the intention of section 282B for assets to be transferred into the segregated current assets portfolio to avoid the imposition of capital gains tax. The general anti-avoidance provisions of Part IVA of the Principal Act stand as a barrier against any arrangements for asset transfers for capital gains tax avoidance". Section 295-385 of the ITAA 1997 is a 'rewrite' of section 273A of the ITAA 1936: see paragraph 42 in the Explanation section of this Determination.
The above Draft TD was withdrawn and replaced with a new TD which had no reference to Part IVA - WE THINK because the focus of the final TD changed to cover only bank accounts in a SMSF.
We suggest that the "concept" remains - so take care when a pension is started with the only purpose to avoid tax.
---
Members, login to ask your help desk question and review the help desk Q&A library.
The help desk is just part of the Knowledge Shop membership. The best way to experience what's on offer is to book a tour.