Top Tax & Accounting Q&As
by Knowledge Shop Editor, on 30/10/17 13:33
This month's top tax & accounting Q&As live from the Knowledge Shop Help Desk:
Is someone on a bridging visa a resident of Australia for tax purposes?
When a non-resident lends money to a company in Australia
Can the lower company tax rate apply to a bucket company?
HELP debt repayment amounts
How do the proposed changes affect rental property deductions?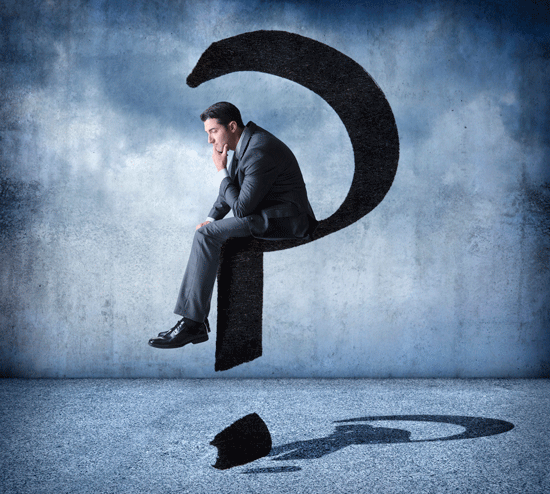 1. Is someone on a bridging visa a resident of Australia for tax purposes?
Our client is from the UK and entered Australia in May 2016 on a working visa. Since then she has married an Australian resident, set up home with him, and is on a bridging visa awaiting her residency application. For tax purposes, can she now be classed as a resident even if she does not have an approved residency application for visa purposes?
Answer
Tax residency is normally determined independently from residency for immigration law purposes, although there can be some overlap in certain cases. If the client has been living and working in Australia for more than 6 months and they expect to remain in Australia for the foreseeable future then it is quite likely that they would be regarded as a resident of Australia for tax purposes.
The way this works for tax purposes is that you need to start by looking at the 4 residency tests summarised below:
The resides test: this looks at whether the client is a resident of Australia under ordinary concepts; and a wide range of factors would need to be considered in working through this test
The 183 day test: this treats someone as a resident of Australia if they are physically in Australia for more than half the income year, although there are some exceptions to this when the individual has a usual place of abode overseas and they do not intend to take up residence in Australia;
The domicile test: this ensures that someone is automatically treated as a resident if they have an Australian domicile, unless they have established a permanent place of abode outside Australia;
The superannuation test: this automatically treats members of Commonwealth superannuation schemes and their spouses as residents of Australia.
If the client is a resident of Australia under any of these 4 tests then the next step is to check whether they could be classified as a temporary resident for tax purposes. In very broad terms, someone is a temporary resident and subject to modified tax rules if they are in Australia on a temporary visa unless they or their spouse is a permanent resident or citizen of Australia. If your client was classified as a temporary resident at some point then this is likely to have ceased being the case from the time they had a spouse who was a permanent resident or citizen of Australia.
The Government has also introduced some special rules for people in Australia on certain working holiday visas. The rules don't change their residency status, but impact on the rate of tax they pay.
---
2. When a non-resident lends money to a company in Australia
We have an individual who left Australia in February 2017 to work in Dubai and is now considered a non-resident for Australian tax purposes. Their income in Dubai is paid into a UAE account. They still have investments in Australia including a dormant company structure.
They want to lend money from their UAE account to the Australian dormant company with interest that will be paid from the company to the UAE account. What do we need to consider in relation to the interest being paid overseas? Will the company be subject to thin capitalisation provisions, if so, how?
The proposed loan would play a role in lending funds to other related entities on commercial terms.
Are there any other issues I need to consider in this arrangement?
Answer
There are a number of issues that would need to be considered in this case. I have summarised some of the key issues below.
1. When interest is paid or accrued on the loan this would generally trigger a withholding tax obligation for the company – refer to section 128B ITAA 1936. This would need to be dealt with through the PAYG system and reported on the company's activity statement. The default rate for interest withholding tax is 10%.
If interest is paid or accrued and this triggers a withholding tax obligation the company cannot claim a deduction for the interest until the withholding tax is paid to the ATO. Refer to section 26-25 ITAA 1997.
2. The thin capitalisation rules would need to be considered in determining whether the company can claim a full or partial deduction for the interest expense. However, the thin capitalisation rules contain a de minimise exception which basically means that the rules do not apply if the total debt deductions (e.g. interest expenses etc.) of the entity and its associates is less than $2m in the relevant income year. Further guidance in this area can be found here and on the Knowledge Shop member website, see Procedure Thin Capitalisation.
3. Transfer pricing issues will need to be considered. If the loan is not structured on arm's length terms then adjustments can potentially be made (e.g. to reduce the interest deductions that are available etc.). While it can be very difficult to apply the transfer pricing rules to loan arrangements, the ATO has released some simplified transfer pricing options for certain types of arrangements, including loan arrangements which meet specific conditions. Practical Compliance Guidelines can be found on the ATO website.
4. Transfers of funds into Australia will often be reported by the relevant bank etc. to AUSTRAC, which may then provide details to the ATO. It is reasonably common for the ATO to contact taxpayers as a result of receiving AUSTRAC reports, requesting details of the arrangements to determine whether the funds should be reported as income etc. It is a good idea to ensure that there is appropriate documentation in place regarding the arrangement.
AUSTRAC is also involved in the AML / CTF area – copies of the compliance guide and other materials can be found here.
5. If the loan is not denominated in AUD then the company would need to consider the possible foreign exchange gains and losses that could arise under the arrangement.
---
3. Can the lower company tax rate apply to a bucket company?
I have a client that runs a business in a trust structure and distributes the business' profit to individuals and a company. The company has no other income other than some minimal bank interest.
What company tax rate should be used? Does it qualify for the lower company tax rate of 27.5% for the 2017 income tax year?
Answer
The lower corporate tax rate of 27.5% should apply to a company for the 2017 income year if:
The company carried on a business in the 2017 year; and
Its aggregated annual turnover was less than $10m.
The ATO recently issued a draft ruling (TR 2017/D7) that sets out it's view that a company would generally be treated as carrying on a business if it is set up with the purpose and expectation of making profits. The draft ruling provides some examples dealing with corporate beneficiaries and indicates that they should generally be treated as carrying on a business if they receive distributions from a related trust and then use those distributions in commercial income producing activities with the expectation of making a profit. This could include a situation where the company lends the distribution amount back to the trust at commercial rates.
Please see example 5 of TR 2017/D7.
---
4. HELP debt repayment amounts
I have client who has an outstanding 2016 Tax Return. At the end of the 2016 financial year they had a HELP debt balance of approximately $5,000 and a taxable income of $98,000. As of today, the HELP debt balance is $16,000.
When we lodge the 2016 tax return, will the compulsory repayment be the $5,000, which is the balance at the end of the financial year, or will it be higher amount because the HELP debt balance being at $16,000 as of today?
Answer
The rules in this area are a bit confusing to follow. However, sections 154-1 and 154-35 of the Higher Education Support Act 2003 indicates that the Commissioner is allowed to base the repayments on the accumulated debt balance that existed on 1 June immediately before making the tax assessment for the relevant income year. This is outlined in section 154-35.
For example, if the client had lodged their 2016 return before 1 June 2017 and their assessment was issued before 1 June 2017 then it appears that the repayments should be based on the balance at 1 June 2016. However, if the 2016 return is lodged after 1 June 2017 it appears that the balance at 1 June 2017 would be taken into account.
---
5. How do the proposed changes affect rental property deductions?
I'm aware that the Government has disallowed certain deductions for travel expenses for residential rental property in this year's Budget. How do the changes affect the following scenarios?
1. Travel to search for properties suitable for buying
2. Travel to periodically inspect (e.g. quarterly) an existing property which is already rented out to a tenant.
Under the changes, what deductions are and are not allowed?
Answer
1. Under the rules which apply until 30 June 2017, travel expenses incurred in relation to inspecting a rental property would normally be deductible as long as the expenses were incurred while the property was being used for income producing purposes and the travel is undertaken solely for income producing purposes (apportionment would be required if there is a private component to the travel that is more than merely incidental).
However, travel expenses relating to searching for properties that might be suitable to purchase and use as rental properties would generally be capital in nature and would not generally have a sufficient connection with the taxpayer's income earning activities. As a result, these would not generally be deductible.
2. As announced in the 2017-18 Federal Budget, the Government is planning to disallow deductions for travel expenses incurred from 1 July 2017 if the travel relates to inspecting, maintaining or collecting rent for a residential rental property (there are some exceptions for certain taxpayers such as companies or those carrying on a rental property business).
The Bill containing these changes confirms that costs incurred in travelling to undertake inspections of a residential rental property would not be deductible if the expenses are incurred from 1 July 2017 (note that the Bill is in Parliament and the changes are not yet law).
There is really no change to the treatment of travel expenses incurred while searching for properties suitable for purchase as these would not have been deductible prior to 1 July 2017 anyway.
---
Members, login to ask your help desk question and review the help desk Q&A library.
The help desk is just part of the Knowledge Shop membership. The best way to experience what's on offer is to book a tour.