What a difference a day makes: The Impact of the new education standards for financial advice on accountants
by David Moss, on 28/06/18 12:20
Unlicensed and unauthorised accountants have until 31 December 2018 to bring themselves under an AFSL or be considered a new entrant - studying up to 24 subjects to qualify to provide basic SMSF advice.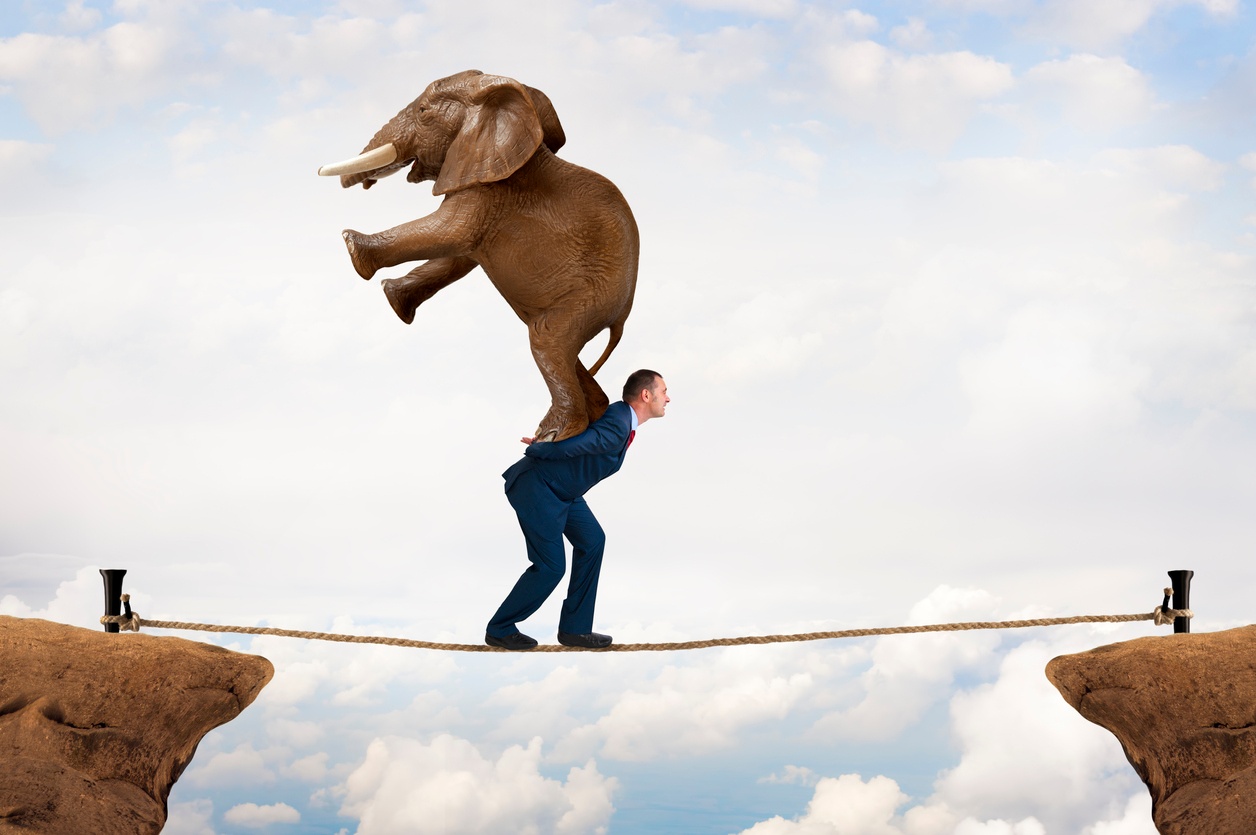 The impact of FASEA
FASEA was established under legislation to introduce higher education standards for financial planners, together with a Code of Ethics.
Every adviser who operates under an Australian Financial Services Licence (AFSL) or is authorised under an AFSL is caught by these new provisions. This includes accountants who have a limited authorisation to provide SMSF advice to their clients.
If an accountant is not licensed or authorised by the 31 December 2018, they will be treated like any new entrant into the financial advice world, and caught by the new educational standards coming into effect from 1 January 2019.
One day can make the world of difference - two or more years in the advice wilderness not being legally able to provide advice on SMSF or, being able to continue to do what you have done for many years.
See the FASEA summary
Post 1 January 2019
To be authorised or licensed from 1 January 2019, you must hold an Approved Degree. This is a University Degree in Financial Planning or equivalent. This is 24 subjects.
The typical degree held by accountants in Commerce, Business, Accounting, Economics or Tax are not Approved Degrees. They are Related Degrees and for which you may receive some credits for recognised prior learning.
For those who are licensed or authorised under an AFSL before 31 December, there is a different and less onerous education requirement. Your existing qualification will likely mean you will have to 2024 to complete 3 subjects and in some cases only 1 subject, being Ethics. A far cry from 24 subjects.
This deadline won't be changing. Every accountant in public practice needs to consider, could I or any staff member wish to give SMSF or financial advice at a point in the future?
What a difference a day makes....24 subjects to study or 1!
Background - How and why did FASEA come about
Enhanced education standards and a new code of ethics was codified under section 921U(2)(b) of the Corporations Amendment (Professional Standards of Financial Advisers) Act 2017. This resulted in the creation of FASEA. In recent times we have seen the establishment of a FASEA board with a cross-section of the industry and including representation from consumers, through Choice.
Obligations & requirements
The key aspects of this new obligation are that individuals authorised to give personal advice under the Corporations Act as at 1 January 2019 will be required to do the following:
Move to an updated and improved continuing professional development program, which will be annual for all advisers from 1 January 2019
Have signed up to the FASEA code of ethics by 1 January 2020
Pass an industry examination by 1 January 2021
Meet minimum industry qualifications by 2024.
Like the introduction of the Financial Services Reforms in 2003, this has created an enormous amount of concern, particularly from older advisers who may not have completed formal education, nor participated in an examination process for many decades. In addition, each subject is likely to cost circa $2,000 and if you are required to do 8, then it is a reasonable commitment if you intend to only to be in the industry for another 5 years or so.
The FASEA education pathways consultation closes for comment on 30 June 2018. Overall, it is a better outcome than we had originally expected. For example, someone with a related degree but no postgraduate qualification, will be required to do a 3 subject bridging course by no later than 1 January 2024. One subject will be based around the Corporations Act and the various sections that influence the advice area, the second will be on the Code of Ethics and the third around Behavioural Finance and Consumer Behaviour.
Someone with a related postgraduate qualification will only be required to complete the Code of Ethics subject.
Related degrees and qualifications are defined - related degrees include Bachelor of Commerce, Bachelor of Business, Bachelor of Economics and Bachelor of Accounting, with majors that are related.
There are many people within our industry who do not have a degree, whether related or unrelated. They will be required to complete an Approved Graduate Diploma Program consisting of at least 8 subjects or a Degree or Masters program to the equivalent of Australian Qualifications Framework level 7 or above.
This education requirement will dovetail with the establishment of "Code Monitoring Bodies". These will monitor the Code of Ethics and provide enforcement (other than in relation to breaches of the Corporations Act).
There is some debate currently regarding whether the CA and CPA qualifications will be treated as "postgraduate qualifications" or are they "designations". The argument is that both are run by educational institutions but the CA program appears to be accredited by a University. This issue is still to be resolved.

David Moss, Merit Wealth
Need more? Call David on 0422849671
About Merit Wealth
Merit Wealth is a boutique financial services company that bridges the gap between accountants and the financial services community.
For many Australians, their accountant is their trusted adviser. There is something about that relationship that makes a difference.
When Merit Wealth started in 2010, we saw a gap between the services provided by accountants and the financial services community.
Today, there are over 400 accountants authorised to provide advice by Merit Wealth and its sister companies.