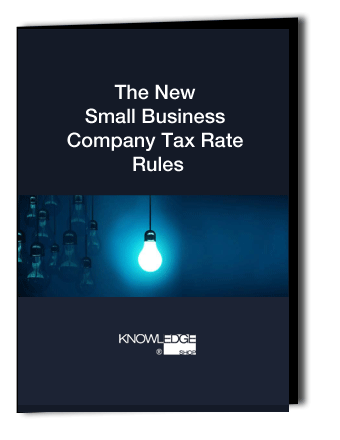 The company tax rate rules for the 2017 income year are different to the rules that will apply for the 2018 income year onwards.
The New Small Business Company Tax Rate Rules White Paper explores how to access the reduced company tax rate in 2017 and 2018 onwards, what 'carrying on a business' means and, with so many variables, how the maximum franking rate rules work in real life.
Knowledge Shop members, you can download the Small Business Company Tax Rules Whitepaper login.
We cover the practical issues and guide you through:
The Q&As on the new company tax rate rules from Knowledge Shop's help desk
The 2017 company tax rate rules
The 2018 company tax rate rules
What does 'carrying on a business' mean and when does it apply now and in future years, and
The changes to the franking percentage rules
Accountants workpapers, technical help desk, quarterly PD, client newsletter, and so much more - Knowledge Shop membership gives your team the resources they need when they need them.
The quickest way to work out if Knowledge Shop membership is right for your firm is to have a look. In around 15 minutes you can see what Knowledge Shop members see.

Check the calendar and schedule a tour
at a time and date that suits you!

Julie Zoghaib
Professional Services Manager
Knowledge Shop
T 1800 800 232