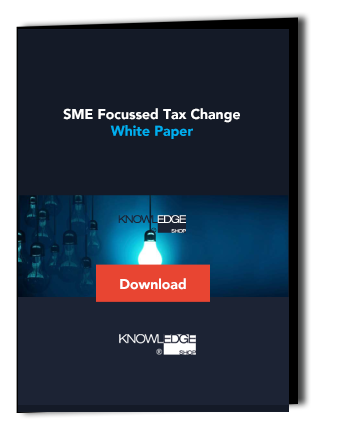 So many change so little time! This white paper brings you up to date with the latest ATO guidance on areas impacting your SME clients.
Knowledge Shop members, you can download the SME Focussed Tax Changes update (and watch the online presentation) - login and click here.
We walk you through:
Changes to the approach used to determine whether a lease should really be treated as a hire purchase
How to determine the residency status of a company set up overseas, on-lending arrangements involving discretionary trusts
The way profits from a professional practice are allocated, and
How to determine whether a motor vehicle is exempt from FBT.
Accountants workpapers, technical help desk, quarterly PD, client newsletter, and so much more - Knowledge Shop membership gives your team the resources they need when they need them.
The quickest way to work out if Knowledge Shop membership is right for your firm is to have a look. In around 15 minutes you can see what Knowledge Shop members see.

Book a tour