FASEA Exam Prep IQ On-demand
Interactive video based online training to get you exam ready
FPA: 023663
Total 7.25 CPD hours
Prefer live sessions?

Explore the web series - live instructor led training
Four interactive on-demand online exam prep modules to get you exam ready
Get exam ready.
Each module delves into the FASEA prescribed exam topics and is complete with interactive quiz questions to test your knowledge. On completion, we'll provide you with the worked Q&As so you can see why the answers are the answers (not just whether you got them right or wrong).
Designed by industry specialists, IQ can be completed at any time and anywhere. It's pragmatic, interactive, detailed and backed-up by reference materials to support your study.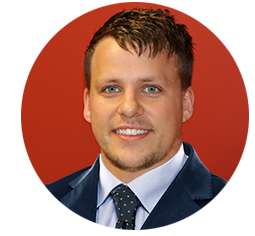 Need group or dealer group rates?
Email or contact Lee Marshall on 0434 067 133
Terms & conditions: All registrations to Knowledge Shop events are subject to our terms and conditions which include a cancellation policy.No refunds are available once the IQ training has been accessed.
"I studied your workshop intently and pleased to announce that I passed the exam. The reason I am telling you is for some feedback for your course. I found it completely helpful! Cheers mate and thanks for your assistance."
Knowledge Shop IQ Exam Prep participant
The Financial Services Exam Prep IQ walks you through all of the required exam topics (because you never really know what the exam will test).
Explained through case studies and examples
Exam style multiple choice quiz questions throughout
Supported by detailed notes and workbook for further study
FPA accreditation:
023663
2.5 hours:

Ethics & Professional Reasoning
Applied ethical and professional reasoning and communication
So, you think ethics is 'soft'? We explore the requirements under FASEA and the border line issues that will test your knowledge and compliance with the Code.
The FASEA Code of conduct – what you are required to do and how you need to act?
The Code of Ethics explored:

The Code's impact and importance for planners and advisers
What the code means in real life client scenarios – dilemmas and issues

Applying the Code and your professional standards
Acting in the best interests of your client – what that really means
Due diligence and your clients files and records – the essential internal processes to maintain compliance
Putting ethics in practice
FPA accreditation:
023663
2 hours:

Regulatory compliance & consumer protection

1 hour:

Client care & practice
Financial Advice Construction
Key steps in the advice process
When are you giving advice?
Fee disclosure and renewal requirements
Identifying and aligning advice to different consumer groups
Understanding the environment in which financial product advice is sought and given for new and existing clients
Key documentation requirements
Meeting your client best interest duty
Preventing misconduct and inappropriate advice
Evaluating and applying advice strategies for different retail clients
FPA accreditation:
023663
1.75 hours:

Regulatory compliance & consumer protection
Financial Advice Regulatory and Legal Obligations
Incorporating Corporations Act – Chapter 7, Anti-Money Laundering (AML), Tax Agents Services Act (TASA)):
Obligations under Chapter 7 (financial services and markets), Corporations Act 2001

The Statement of Advice (SOA) and the essential requirements
Implications of breaching the financial disclosure obligations
Breaches and the notification obligations – when a breach has occurred and what you need to do
The legal requirements for individual and licensee

Anti-money laundering and the Counter-Terrorism Financing rules – the legal requirements when providing advice
Privacy obligations under the Privacy Act when providing financial advice
Compliance with the Tax Agents Services Act requirements as a registered Tax Adviser
Professionalism & Ethics Adviser, Knowledge Shop
with Conrad Gilbert

Conrad works with the profession to navigate the practical impact of change on advisers, their practices, and their clients. He has over 30 years' experience in the Financial Services Industry, working across insurance and financial planning. Before joining Knowledge Shop, he held senior executive roles with national financial planning networks.
In addition to his work with Knowledge Shop, Conrad is currently completing a PhD in Finance and Financial Planning at Griffith University. He holds an MBA from the University of Qld, a Bachelor of Commerce from Griffith University and a Diploma of Financial Planning from Deakin University.